Model NO.: Ald-250-320-350-450-600

Material Type: Solid

Packaging: Wooden Box

Packaging Material: Film

Model: Ald-250-320-350-450

Packing Material: Film

Driven: Electric

Touch Screen: PLC Panasonic

Auto Grade: Automatic

Applying: Various Kinds of Goods

Warranty: 1 Year

Delivery Time: 20 Days

Packing Type: Wooden Cases

Trademark: ALD

Transport Package: Wooden Cases for Packing Machine

Specification: CE

Origin: Guangdong Foshan

HS Code: 8244303090

Model NO.: Ald-250-320-350-450-600

Material Type: Solid

Packaging: Wooden Box

Packaging Material: Film

Model: Ald-250-320-350-450

Packing Material: Film

Driven: Electric

Touch Screen: PLC Panasonic

Auto Grade: Automatic

Applying: Various Kinds of Goods

Warranty: 1 Year

Delivery Time: 20 Days

Packing Type: Wooden Cases

Trademark: ALD

Transport Package: Wooden Cases for Packing Machine

Specification: CE

Origin: Guangdong Foshan

HS Code: 8244303090

Auto packing machine packaging machinery

 

 Specifications:

1. Easy to operate 

2. High quality and reasonable price 

3. CE certification 

4. One yeas warranty 

5. Reliable performance 

Packing material:

Heatsealable laminated film,such as: OPP,PE,PVC,PT/PE,OPP/CPP, other special sealable packing film.Sealing Type:Back-sealed( 3Â sides sealed)

1.Standard Pillow Style Bag

2.Pillow Style Bag With Hole Punch /Â Euro Slot

3.Gusseted Pillow Style Bag

 

Model Packing Machine

Model
ALD-250B
ALD-320D
ALD-350B
ALD-350DÂ 
ALD-400D
ALD-450Â 
Film width
Max.250m
Max.320mm
Max.350mm
Max.350mm
Max.400mm
Max.450mm
Bag length
65~190mm
120~280mm
90~260mm
150~330mm 
65~190mm
120~280mm
90~260mm
150~330mm
   130~320mm
120~450mm
 
Bag width
30~110mm
50~160mm 
50~160mm
50~160mm
30~150mm
  50~180mm
Bag height
Max. 40mm
Max. 55mm 
Max.45mm
Max. 60mm
Max.65mm
Max. 80mm
Roll diameter
 Max.320mm
Bag speed
 40~230bag/min
40~230bag/min
60-330bag/min
40~180bag/min
30~150bag/min
Power
220V,50/60HZ,2.4KWÂ 
                220V,50/60HZ,2.6KW
Machine size
(L)3700×(W)670×(H)1450 
(L)4020×(W)745×(H)1450
(L)4020×(W)800×(H)1450
Machine weight
600Kg 
650Kg
650Kg
700Kg
750Kg
 

1.Features:

1. Double motor, double Panasonic transducer and PLC controller     flexible bag length setting and cutting,saving time and film.

2. Human-machine interface, convenient and quick parameter settings.

3. Self diagnosis failure function, failure displayed clearly.

4. High sensitive optical electric color mark tracking system and digital input cut position, which make the sealing and cutting more accurate.

5. Separated PID control system for temperature, suitable for various packing materials.

6. Stopping the machine in selected position, no sticking on the knife and no waste of them.

7. Simple driving system, reliable working, convenient maintenance.

8. All controlled by program, convenient for function adjusting and upgrading.  

 

2.Optional device features :

1. Date coder printer

2. Automatic Punching Device

3. Full Stainless Steel (SS304)

4.Touch screen/Digital Display (Ultra large touch screen)

5. Release the air

6. No empty bag function

7. Automatic feeder

8. Customized sealing patterns and notch

9. Single,Twin, triple,quad jaws for high speed for your choose

10. Gas device for modified atmosphere packaging(Nitrogen Charging Device,Air filling device)

 

3.Advantages:

1. All of machines from us obtained CE certificate.

 2.We test the packing machine according to your needs before delivery to make sure the machine fit the materials and your products well.

 3.We will make a video for you before delivery to let you check the quality.

 4.Our technicians get rich experiences in making packing machine.

 5.We have made many packing machines of pinpoint accuracy for domestic and abroad large enterprises. 

 

4.Main Machine Components
| | | |
| --- | --- | --- |
| Main Components | Brand | Country |
| 1.PLC   | Panasonic  | Japan |
| 2.Inverter | Panasonic  | Japan |
| 3.Close to Switch | Omron  | Japan |
| 4.Switch Button | Schneider  | France |
| 5.Terminals | Wade Miller  | German |
| 6.Touch Screen | WEILUNÂ  | Taiwan |
| 7.Motor | Jiangcheng  | China |
| 8.Photocell | Yatai  | China |
| 9.Temperature Control List | Yatai  | China |
| 10.Pushbutton Switch | Schneider  | France |
| 11.Power | Ming Wei  | Taiwan |
| 12.Solid State Relay | Schneider  | France |
| 13.Intermediate Relay | Schneider  | France |
| 14.Breaker | MUNLAN | China |
| 15.Two Wire Switch | Schneider  | France |
5. APPLICATIONS

Food : cake, bread, meat muffin, flaky pastry,biscuits, green bean cake, several sausage in a bag, noodles, beef jerky, egg roll, etc

Hardwares : hinge, stainless steel pipe, bearings , screw,nuts and washer, etc

Hotel supplies :Â Soap, disposable comb, tooth paste and brush in one set.

Stationary :Â pencil, eraser, notebook, paper card, adhensive tape

Electric products :Â battery, usb cable, earphone, user manual and accessories in one set.

Medical :Â mask, glove, gauze, capsule.

Daily use: plastic knife, fork, plate, sponge, scourer, wipes, several straws in a bag, cups, bottles, napkin etc.

 

   

Packaging Detail:

1.Packaging Details:Export and Sea-worthy standard wooden case

2. After inspection our machines are wrapped by plastic film and then carefully packed in wooden cases.

Dedusting &Â Cleaning >> lubricate Drive Parts >> Divide Machine Into Modules >> Wrap Modules With Plastic Film >> Packing Modules into Plywood Cases >> Mark Shipping Mark In The Cases

3. If any special requirements, we will pack it as requested.

Delivery Detail:Â 

Time of shipment: Within 15 working days after receiving deposit, and also according to the quantity and 

special requirement of packing machine you orded.

Term of payment: a. T/T (30% as deposit and 70% before delivery.

                             b. L/C at sight

Warranty: We gurantee one year from the date of cargo receipt by buyer.

 

Our trade show 

Every year we attend many exhibitions at home and abroad.

 

FAQ

Q: Why choose us?

 

A: 1.More than ten years of production experience, make us pay more attention to product details.                          

    2.Material selection, we insist on using domestic and international famous brands of accessories, to ensure the stability of the equipment.Quality is always the first

   

3.About after sale service, customer problems in using the machine, our staff will be in the first time to solve the problems program are given.

 

Q:I have never use this kind of packaging machine,how to control?

A: 1.Each machine we are accompanied by the relevant operating instructions.

    2.Our engineers can operate through a video demonstration.

    3.We can send engineers to the scene teaching.

 

Q:How to choose a best fit packaging machine?

A: 1.Give us the product size, weight, size of the packaging bag, packaging style, we will make a detailed plan for your reference.

    2.Provide us the packaging products,they will be packed in our machines and mailed to you for your reference.

  

Q:What makes us outstanding from peers?  

A: 1.A most strict QC standard in the industry is applied.

    2.CE and SGS certificate.

    3.High productivity with advanced machines.

    4.A wide selection of styles, and product types.

 

Pls Contact to us:

 

 Ms Mona Xiao

Mobile: 13825522322

Fax:Â Â 86 0757 88504280Â Â Â Tel :Â Â 86 0757 81763721Â 

Foshan Aolide Packing Machinery Co.,LTD

Foshan Bogal Packing Machinery Co.,LTD

Website:http://www.zgboga0569.com

            https://packingmachineald.en.alibaba.com

           https://bogalmachine.en.alibaba.com/

Address: Building 8-2, Block B, Rongxing Industry Zone, Wuzhuang, Luocun, Shishan Town, Nanhai Dist., Foshan, Guangdong, China (Mainland)Â Â Â Â Zip: 528000Â  Auto packing machine packaging machinery

 

 Specifications:

1. Easy to operate 

2. High quality and reasonable price 

3. CE certification 

4. One yeas warranty 

5. Reliable performance 

Packing material:

Heatsealable laminated film,such as: OPP,PE,PVC,PT/PE,OPP/CPP, other special sealable packing film.Sealing Type:Back-sealed( 3Â sides sealed)

1.Standard Pillow Style Bag

2.Pillow Style Bag With Hole Punch /Â Euro Slot

3.Gusseted Pillow Style Bag

 

Model Packing Machine

Model
ALD-250B
ALD-320D
ALD-350B
ALD-350DÂ 
ALD-400D
ALD-450Â 
Film width
Max.250m
Max.320mm
Max.350mm
Max.350mm
Max.400mm
Max.450mm
Bag length
65~190mm
120~280mm
90~260mm
150~330mm 
65~190mm
120~280mm
90~260mm
150~330mm
   130~320mm
120~450mm
 
Bag width
30~110mm
50~160mm 
50~160mm
50~160mm
30~150mm
  50~180mm
Bag height
Max. 40mm
Max. 55mm 
Max.45mm
Max. 60mm
Max.65mm
Max. 80mm
Roll diameter
 Max.320mm
Bag speed
 40~230bag/min
40~230bag/min
60-330bag/min
40~180bag/min
30~150bag/min
Power
220V,50/60HZ,2.4KWÂ 
                220V,50/60HZ,2.6KW
Machine size
(L)3700×(W)670×(H)1450 
(L)4020×(W)745×(H)1450
(L)4020×(W)800×(H)1450
Machine weight
600Kg 
650Kg
650Kg
700Kg
750Kg
 

1.Features:

1. Double motor, double Panasonic transducer and PLC controller     flexible bag length setting and cutting,saving time and film.

2. Human-machine interface, convenient and quick parameter settings.

3. Self diagnosis failure function, failure displayed clearly.

4. High sensitive optical electric color mark tracking system and digital input cut position, which make the sealing and cutting more accurate.

5. Separated PID control system for temperature, suitable for various packing materials.

6. Stopping the machine in selected position, no sticking on the knife and no waste of them.

7. Simple driving system, reliable working, convenient maintenance.

8. All controlled by program, convenient for function adjusting and upgrading.  

 

2.Optional device features :

1. Date coder printer

2. Automatic Punching Device

3. Full Stainless Steel (SS304)

4.Touch screen/Digital Display (Ultra large touch screen)

5. Release the air

6. No empty bag function

7. Automatic feeder

8. Customized sealing patterns and notch

9. Single,Twin, triple,quad jaws for high speed for your choose

10. Gas device for modified atmosphere packaging(Nitrogen Charging Device,Air filling device)

 

3.Advantages:

1. All of machines from us obtained CE certificate.

 2.We test the packing machine according to your needs before delivery to make sure the machine fit the materials and your products well.

 3.We will make a video for you before delivery to let you check the quality.

 4.Our technicians get rich experiences in making packing machine.

 5.We have made many packing machines of pinpoint accuracy for domestic and abroad large enterprises. 

 

4.Main Machine Components
| | | |
| --- | --- | --- |
| Main Components | Brand | Country |
| 1.PLC   | Panasonic  | Japan |
| 2.Inverter | Panasonic  | Japan |
| 3.Close to Switch | Omron  | Japan |
| 4.Switch Button | Schneider  | France |
| 5.Terminals | Wade Miller  | German |
| 6.Touch Screen | WEILUNÂ  | Taiwan |
| 7.Motor | Jiangcheng  | China |
| 8.Photocell | Yatai  | China |
| 9.Temperature Control List | Yatai  | China |
| 10.Pushbutton Switch | Schneider  | France |
| 11.Power | Ming Wei  | Taiwan |
| 12.Solid State Relay | Schneider  | France |
| 13.Intermediate Relay | Schneider  | France |
| 14.Breaker | MUNLAN | China |
| 15.Two Wire Switch | Schneider  | France |
5. APPLICATIONS

Food : cake, bread, meat muffin, flaky pastry,biscuits, green bean cake, several sausage in a bag, noodles, beef jerky, egg roll, etc

Hardwares : hinge, stainless steel pipe, bearings , screw,nuts and washer, etc

Hotel supplies :Â Soap, disposable comb, tooth paste and brush in one set.

Stationary :Â pencil, eraser, notebook, paper card, adhensive tape

Electric products :Â battery, usb cable, earphone, user manual and accessories in one set.

Medical :Â mask, glove, gauze, capsule.

Daily use: plastic knife, fork, plate, sponge, scourer, wipes, several straws in a bag, cups, bottles, napkin etc.

 

   

Packaging Detail:

1.Packaging Details:Export and Sea-worthy standard wooden case

2. After inspection our machines are wrapped by plastic film and then carefully packed in wooden cases.

Dedusting &Â Cleaning >> lubricate Drive Parts >> Divide Machine Into Modules >> Wrap Modules With Plastic Film >> Packing Modules into Plywood Cases >> Mark Shipping Mark In The Cases

3. If any special requirements, we will pack it as requested.

Delivery Detail:Â 

Time of shipment: Within 15 working days after receiving deposit, and also according to the quantity and 

special requirement of packing machine you orded.

Term of payment: a. T/T (30% as deposit and 70% before delivery.

                             b. L/C at sight

Warranty: We gurantee one year from the date of cargo receipt by buyer.

 

Our trade show 

Every year we attend many exhibitions at home and abroad.

 

FAQ

Q: Why choose us?

 

A: 1.More than ten years of production experience, make us pay more attention to product details.                          

    2.Material selection, we insist on using domestic and international famous brands of accessories, to ensure the stability of the equipment.Quality is always the first

   

3.About after sale service, customer problems in using the machine, our staff will be in the first time to solve the problems program are given.

 

Q:I have never use this kind of packaging machine,how to control?

A: 1.Each machine we are accompanied by the relevant operating instructions.

    2.Our engineers can operate through a video demonstration.

    3.We can send engineers to the scene teaching.

 

Q:How to choose a best fit packaging machine?

A: 1.Give us the product size, weight, size of the packaging bag, packaging style, we will make a detailed plan for your reference.

    2.Provide us the packaging products,they will be packed in our machines and mailed to you for your reference.

  

Q:What makes us outstanding from peers?  

A: 1.A most strict QC standard in the industry is applied.

    2.CE and SGS certificate.

    3.High productivity with advanced machines.

    4.A wide selection of styles, and product types.

 

Pls Contact to us:

 

 Ms Mona Xiao

Mobile: 13825522322

Fax:Â Â 86 0757 88504280Â Â Â Tel :Â Â 86 0757 81763721Â 

Foshan Aolide Packing Machinery Co.,LTD

Foshan Bogal Packing Machinery Co.,LTD

Website:http://www.zgboga0569.com

            https://packingmachineald.en.alibaba.com

           https://bogalmachine.en.alibaba.com/

Address: Building 8-2, Block B, Rongxing Industry Zone, Wuzhuang, Luocun, Shishan Town, Nanhai Dist., Foshan, Guangdong, China (Mainland)Â Â Â Â Zip: 528000Â 

Gift Box with ribbon mainly includes lid and base Gift Box With Lid in different shaped gift box . Such as rectangle ,square , round ,oval shaped or heart shaped gift box . Customized gift box in different size , shaped ,color and ribbon color . Our factory was set up in 1999. The total plant covers an area of over 20,000 square meters. We have more than 1,200 employees including 150 professional technicians and 92 professional engineers. With advanced equipment and technology.




If you are interested in any of our existing products, or have a customized order, please contact us with your details. We are looking forward to receiving your correspondence and requirement soon.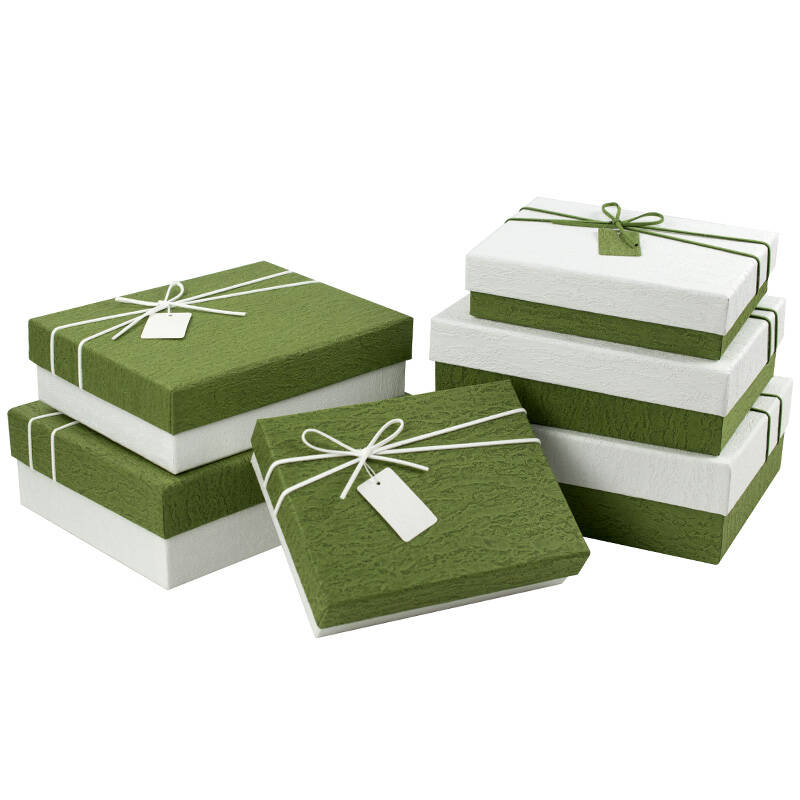 Gift Box With Lid

Gift Box With Ribbon Bow,Small Gift Boxes,Long Umbrella Gift Box,Paper Box With Lids

DongGuan SanQun Packing Products Co.,Ltd , http://www.sanqunpacking.com