Model NO.: SI-MS-CJ9003#
Printing Type: Digital Printing
Performance: Viscosity
Visocity: >3.5mpas
Tinting Strength: 100%
Trademark: SuperImage
Specification: RoHS/EN71
HS Code:
Type: Cij Inks
Ink Drying: Quick Dry
Component: Pigment
Min.Resolution: 50u
Dry Speed: <5s
Transport Package: 1liter/Bottle, 5liter/Bottle, 20liters/Bottle
Origin: Made in China
Universal Large Character CIJ Inks
High Adhesion
Industrial Ink Coding
Quick Dry
Distributors wanted
One distributor in one country.
Super price for distributors' bulk quantity.

Printers Compatibility:

Domino

Videojet

Imaje

Linx

Willett

Hitachi

Citronix

SQ/2(Squid Ink)

CHICNO

Makrotek

KGK

SQUID

EBS

etc all types of code inkjet machines.

Aliases: cij inks, code inkjet inks, codejet machine inks, small character code inks,videojet inks, imaje inks, Linx inks,willett inks, hitachi inks, citronix inks,sq inks, chicno inks, kgk inks, ebs inks, makrotek inks, code inkjet solvent inks, pipe inkjet inks, steel inkjet inks,quick dry solvent inks, cij solvent inks, cij quick dry solvent inks,etc.

Package: 1000ml/bottle, 5Liter/bottles, 20Liters/bottle, CIJ solvent inks

Brand Name: SuperImage

Origial of Certification: Made In China

Country of Origin Main Raw Materials: Japan & USA

Main Colors: Black

High Performance Solvent-based Ink :

1. High adhesion ink is a kind of ink which is researched and developed specifically for printing the plastic material.

2. In the aspect of dealing with the electronic compatibility, we use the special component to work out the problem of electronic compatibility.To choose high adhesion ink or ordinary ink depends on the different plastic material. There are many kinds of plastic materials and Paper Materials, such as Paper, PVC, PPE, PE, PP, PPR, PET, PPBO and so on.

3. There are dozens of major industrial plastics, in addition, by adding the different additives, each plastic will derive a wide variety of plastic varieties, so we study hard to meet the different demands of the customers.

4. When ordinary coding ink are applied onto the plastic material, we need to consider the compatibility of ink molecules and plastic materials, if they are not handled properly,the ink will be easy to drop. High adhesion ink has been greatly improved in the adhesion.   

SuperImage's extensive knowledge of coding and printing on a variety of products makes us a perfect partner for manufacturers within the pharmaceutical industry. The pharmaceutical industry is one of the most highly regulated manufacturing sectors. As a result, information coding plays an important role in industry traceability.

Coding and marking in the pharmaceutical industry must always be clear and accurate. Our printer equipment and advanced ink technologies are ideally suited for porous and non-porous materials and integrate very easily into the production environment. We offer a full line of alcohol-based inks that are commonly used for applications on pharmaceutical industry items.

With a wide range of printing styles, colors, and sizes, SuperImage offers many options for any pharmaceutical product identification marking and coding application. Our printers can print the date/time, lot number, expiration date, or product specifications onto a number of different products. High resolution options are suitable for bar codes, graphics, and logos.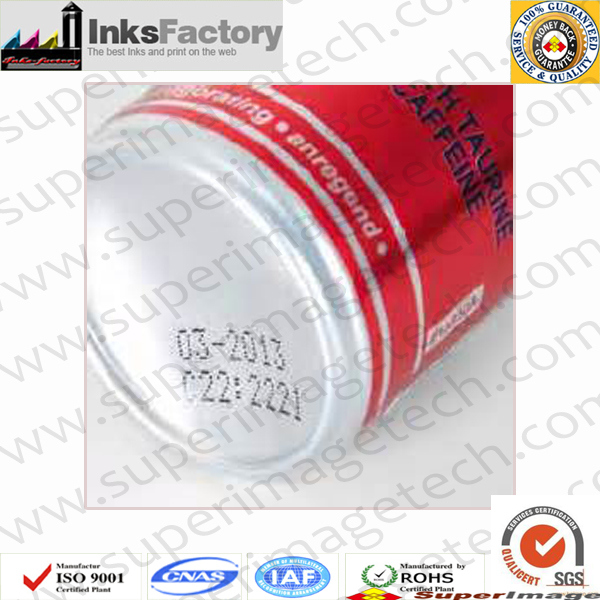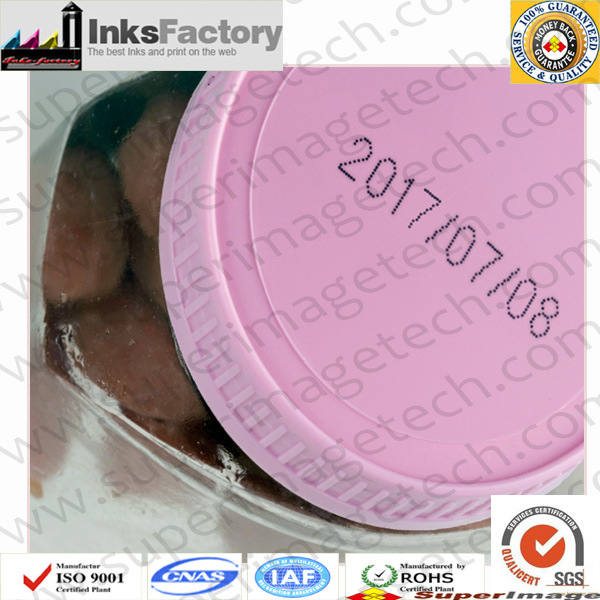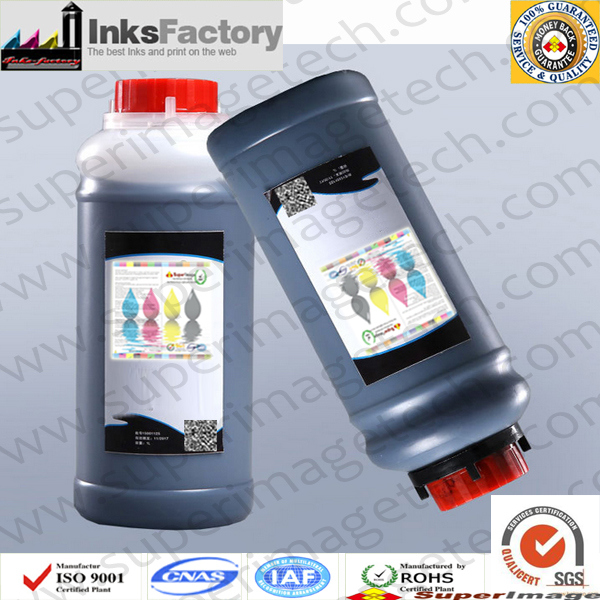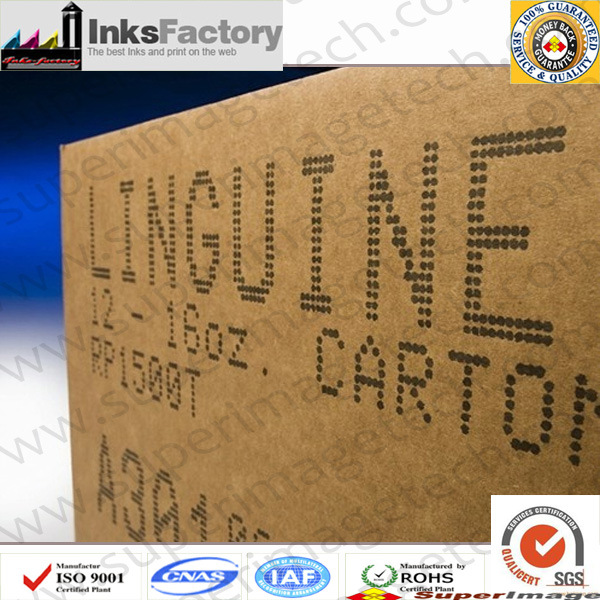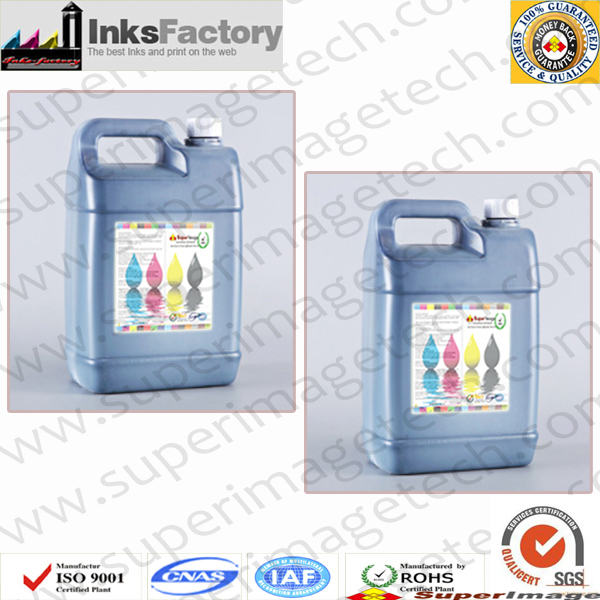 Printers List:
Domino,Videojet,Imaje,Linx,Willett,Hitachi,Citronix,SQ/2(Squid ink),CHICNO,Makrotek,KGK,SQUID,EBS 
Product Type:
Solvent-based:
large character cij code ink
 
Water-based:
large character cij code ink
Depth of color:
Black
Really deep black
Waterproof:
Excellent
Light resistance:
Excellent
Solubleness:
Dissolving diffusion and central non color spot
Quick drying:
<Â 5S
Abrasive resistance:
No deinking and ink breaking of wear resistance
Viscosity:
>3.5mpas
Conductivity:
1500 + 200 mu s/cm
Stability Test:
Clear, continuous and stable for more than 24 hours
Boiling point:
90 ~ 5 Celsuis Degrees
Flash point:
15 Celsuis Degrees
The temperature of the stock environment:
0-35 Celsuis Degrees
The temperature of the working environment:
25 Celsuis Degrees or so
The harmful substances:
do not contain any heavy metals, organic chlorine bromine compounds and so on.
Electrical conductivity:
1200us/cm Q/12nk4294-2005
The proportion:
0.81Â Q/12nk4294-200
Package:
1Liter/bottle, 5Liters/bottle, 20Lites/bottles
Certifications & Standards:

Top quality, Wide applicability, with RoHS standard & EN71 Safety Certification.

No odor, Really enironmental-friendly CIJ solvent inks, ISO9001-9002 Standard

Main Points:

1). UV resistance superior or equal to similar products as shown by UV fading test.

2). High climate-resistant and outdoor warranty(Outside lifetime can reach 30 months).

3). Precision filtration warrants clogging-free operation.

4). Several color matching sets producing accurate colors and wide gamut.

5). Faster drying giving improved productivity.

6). Safe solvent for a better environment.

7). More light solvent, mostly no odor, and no smell

8). Red,Blue,Black,White,Make-up, Cleaning liquid afforded.

9). Comply with European RoHS standard & EN71 safety standard, really environmental-friendly products

10). Comply with ISO9001-9002 standard, strictly production management and quality control

11). High stability.

12). With super printing quality.

13). The prints have good clarity and persistence.

14).Consistent quality & reputation.

Quality Warranty:

SuperImage affords full quality warranty for our cij inks products.

For any inferior quality products or loss caused by inferior quality inks, SuperImage will be responsible for products-changing, returning and replacements delivery, as well as related compensation.