For packaging structure personnel, any graphic design software is required to achieve the design of the design is not a problem, design accuracy and efficiency are entirely dependent on the level of the designer. Due to the uneven level of personnel in the packaging industry, some packaging designers lacked experience, so there were some unnecessary mistakes in many packaging designs. Even if the function of product packaging has not been greatly affected, but for a good product, if the details of the packaging design are not handled well, there must be a negative impact on the image of the brand. Therefore, professional packaging structure design software came into being. With the help of professional packaging structure design software, designers have received very great help in the handling of packaging structure details.

The current world's more popular professional packaging design software mainly includes:

Artios CAD from Esko-Graphics, Belgium

Chinese translation: 雅图 

ArtiosCAD is the world's most popular structural design software for the packaging industry. Its special tools developed specifically for packaging professionals are used for structural design, product development, virtual sample design and manufacturing, and are ideal tools for corrugated and cardboard carton designers.

The main advantage:

• Super drawing tools increase designer productivity.
• Intelligent standards save time and reduce errors.
• Modeling and design enable rapid sample creation and display of 3D images.
• Powerful and efficient layout design and machining design.
• Relevant databases provide flexible database lookups and reports.

Arden Software Ltd Impact Design Software

Impact CAD is a very good packaging structure design supporting software, suitable for advanced and entry-level packaging designers, and the software provides a unique 3D graphics packaging display capabilities, reducing errors in the design, helping designers improve them Packaging design capabilities and efficiency.

Kasemake from UK AG/CAD

The Kasemake box design system software designed by British AG/CAD is a unique software that makes the design process simple and accurate. It can improve the efficiency of experienced designers, and non-professional designers can use it. According to the need to select the standard parameters to complete the design. Combining various design tools makes it easy to design from sketches.

In addition to the ability to convert floor plans into full-color 3D maps, the software also includes management functions for generating production and work order data, which is linked to the database. For die-cut production, printing or post-processing, Kasemake offers different features and is easy to use.

Kasemake is a complete software product. The provided design system is complete, and you won't have trouble when purchasing other parts in the future. The "non-modular design" of the system eliminates some of the constraints and the hassle of finding additional components, such as: 3D design, die-cut design, or input/output filters.

EngView Package Designer from EngView, Canada

EngView Systems Inc. is a Canadian company. Its packaging carton CAD system consists of EV Synergy, EV Package Designer and 3D Presenter. EV Synergy is the latest product of EngView Systems. It is an artificial intelligence based carton structure design and drawing software. In the design process, you can use the built-in component library with more than 300 box reference components to select the required elements. Or as a starting point for the design. The component library follows internationally accepted ECMA and FEFCO corrugated paper carton size standards and folding carton standards, so it does not cause any trouble for output and applications. EV Package Designer is a powerful application software that allows design elements from EV Synergy to be selected from a library of more than 300 reference design components and integrates design-completed graphic images imported from other desktop software. It is easy for designers to design the packaging carton. The 3D Presenter module combines packaging components with image data and enables 3D presentations that allow designers and users to interactively observe the situation when the carton is folded and unfolded, and can see through to the internal structure of the package.

Japan's Comnet's BOX-VELLUM packaging structure design software

The BOX-VELLUM carton/carton design software is a CAD/CAM software developed specifically for the structural design of carton/carton that can be completed from the initial design, dimensioning, bridging, and splicing of the box/box structure to the later stage. Drive some work such as sample cutting machine, open mold machine. It can be used under the operating environments of Windows 98 / 2000 / XP and MAC OS 8.0 on PC and Macintosh platforms, can automatically generate auxiliary lines, automatically annotate drawings, and completes the classic box-type parameterization function. A box-type box-type library, and users can increase their number of box-type, and continue to expand.

Beijing University Founder Founder Packaging

Founder Packaging is a box-type production software based on CAD technology and three-dimensional animation technology. It is used to produce cartons, cartons and merchandise labels for various types of products. The system includes box-type structure CAD, box-type screen 3D proofing, box-type imposition, and other functions. Through an open, friendly, interactive, and convenient operation interface, it constitutes a digital pre-press production work platform. The application of CAD technology can not only shorten the design and manufacturing cycle of the packaging, but also ensure the consistency between the pre-printing design dimensions and the dimensional accuracy of the printing and post-press processing versions by adopting the same design procedure and parameters and truly realize the packaging digitization.

CIMPACK  Sen Parker 专业 professional packaging structure design software

The powerful features of CIMPACK software are suitable for packaging companies, advertising design companies, and packaging and printing schools. CIMPACK was developed by Cimex Corp's software development company in the United States' famous packaging industry. Its products are mainly used for packaging box design and die design. Special software for packaging and die manufacturing, which concentrates the common operations related to the carton carton during the drawing process to simplify the operation steps and increase the production efficiency. CIMPACK also pays particular attention to solve some problems that only appear in the carton box and die industry, such as the optimization of the processing sequence, the smooth connection between lines and lines, and so on.

Packdesign professional design software from BCSI Software, Netherlands

Packdesign 2000's entire work interface is concise and crisp. The interface format of all Chinese language is similar to the tool software that we are familiar with with Windows. Even a savvy user can quickly become familiar with and use it. The software covers the world-class standard carton carton commonly used box type. Even if it is the most special request, it can also call up a similar box shape from the gallery. With a slight modification, pasting, and stacking, you can quickly produce a box of samples requested by the customer.

summary

With these packaging structure design supporting software, the efficiency of the packaging designers and the accuracy of the work will be greatly improved, but we must always remind ourselves that the software is just like a pen in the writer's hands, and the best packaging structure design is definitely not Professional packaging software comes out, but people want to come out, hope that the majority of designers engaged in packaging structure do not rely too much on packaging design software, and lost their own new ideas for packaging design, so that packaging software thinking about the fixed trend.

This category is for Lip Brushes. Each Lip Brush features strong and soft synthetic firber hair for perfectly applying lip products. This kind of Makeup Brush can also be used as Concealer Brush to precisely apply and easily blend concealer. For lip, dip the brush into lipstick, lip stain or lip gloss and apply along the contour of your lips, then blend the color inward for complete tip coverage. For concealer, pat concealer into desired area until it melts into skin to cover undereye circles and other flaws on the face.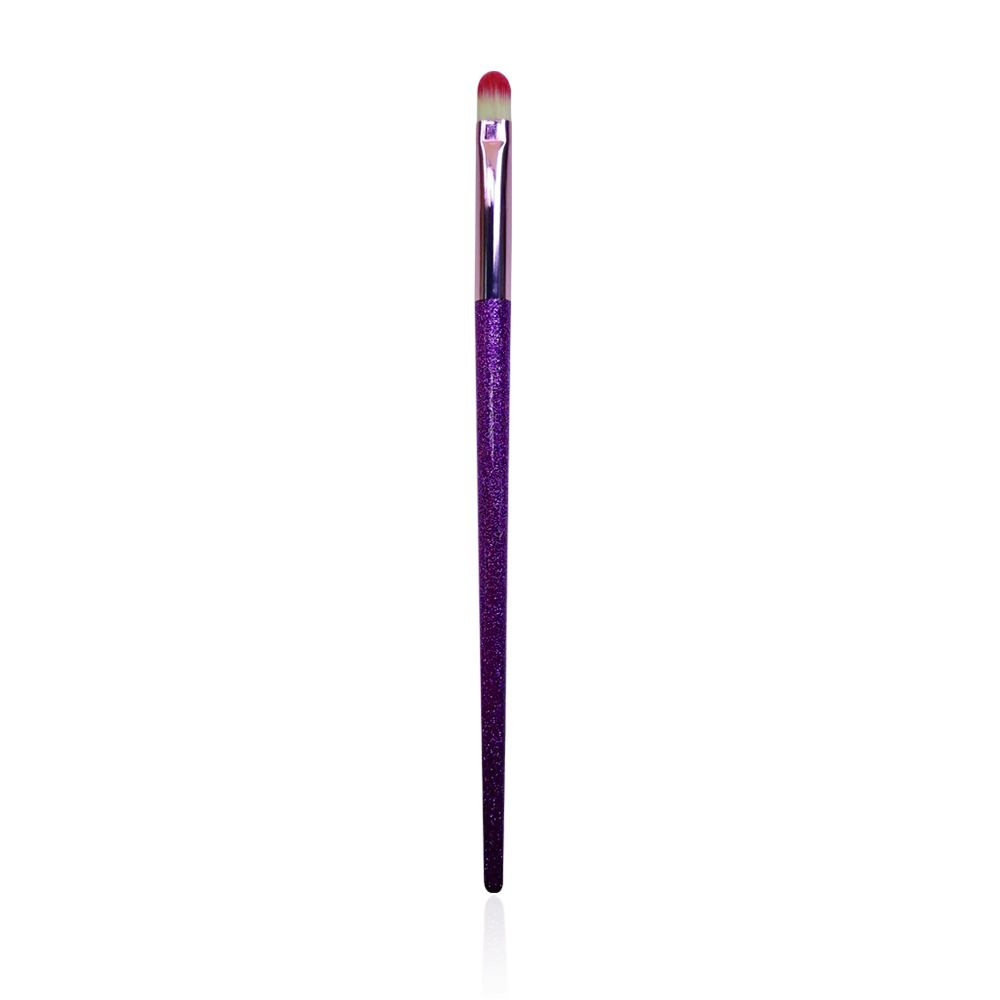 Lip Brushes
Lip Brush,Professional Lip Brush,Lip Makeup Brush,Cosmetic Brush For Lip
SHENZHEN MERRYNICE COSMETICS CO., LTD , https://www.merrynice.com