Many customers want to use high-performance opaque plastic films in bar code labels because they can achieve a satisfactory print contrast ratio without surface treatment. In response to this demand from customers, GE Plastics has partnered with its customers all over the world to develop a new white brand of Ultem polyetherimide (PEI) film.

The white Ultem WH217 film is toned and has high hiding power, which can fully ensure the correct reading of the barcode label. After the film is used, the print contrast ratio can be increased to 98%. Ultem WH217 film not only helps label manufacturers save the cost and time of applying opaque top coats, but also has the flame retardancy that their competitors PEN films lack; it also has better resistance than polyvinyl fluoride films. High temperature and dimensional stability. During the product development process, GE Plastics worked closely with many of the world's leading pressure sensitive film and adhesive manufacturers to provide feedback on product development.

GE's Ultem WH217 film complies with UL 94 VTMO Flame Retardant Requirements for Halogen-Free Additives, a material that complies with European RoHS standards and is an excellent candidate for electronic applications. It has excellent tear strength and can prevent the label from being damaged during processing; it is excellent in high temperature resistance and can be used in demanding applications such as printed circuit boards. In addition, the smooth surface of the film can also improve the print quality of the label.

For label manufacturers, GE's Ultem WH217 film provides uniform thickness (with a tolerance of +/- 10% at a thickness of 50 μm). Some applications require the use of label adhesives or clear coats to enhance the ink-absorbability of certain inks. A uniform thickness ensures uniform application of the adhesive and clear coat.


Source: Adsale Network

Free EVA Foam sample is available, Pls tell us what kind of EVA you need, size, color, thickness
EVA foam details, Also can custom Make eva per your needs.
Thickness: 0.8mm, 1.0mm, 1.5mm,1.8mm,2.0mm or as thick as 60mm

Hardness: 25.38.45.60.70.80(+-5) degree, brand new Class A material Light, comfortable, good elasticity, water-proof, shock absorption, can provide anti static process, self-adhesive, or velvet lamination, and CNC milling service
1. SGS report passed and EN 71-3 approved.
2. Eco-friendly, recycling and no smell
3. Waterproof and shockproof.
4. non-toxic, no odor
5. All colors and sizes are available.
6. Competitive price, top quality, on time delivery
7. Ten years of experiences in EVA products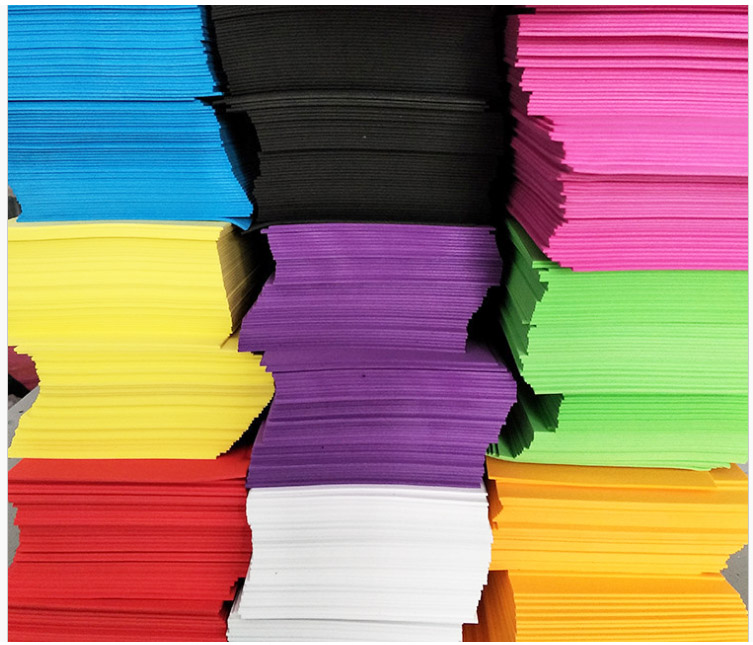 EVA Foam Material,Foam Floor Mats,Foam Floor Tiles,Foam Mats
Dongguan Topreal bag&case., Ltd. , http://www.toprealcase.com