Model NO.: Z310C

Certificate: SGS

Color: Oak,Cherry,Optional

Main Product: Home Furniture and Cabinet

Wood Type: Imported Rubber Wood

Finishing: Cherry Veneer

Craft: Hand Carved

Decorative Pattern: Sun Flower

Pattern Meaning: Silent Love

Suite: Wine Cabinet, Sideboard, Dining Table and Chairs

Optional: Color, Wood Type, Finishing, Suite

Trademark: RuiFuXiang

Transport Package: Export Standard Carton+Wooden Frame

Specification: 60.23W x 18.89D x 82.67H inch

Origin: China

HS Code: 9403400090

Model NO.: Z310C

Certificate: SGS

Color: Oak,Cherry,Optional

Main Product: Home Furniture and Cabinet

Wood Type: Imported Rubber Wood

Finishing: Cherry Veneer

Craft: Hand Carved

Decorative Pattern: Sun Flower

Pattern Meaning: Silent Love

Suite: Wine Cabinet, Sideboard, Dining Table and Chairs

Optional: Color, Wood Type, Finishing, Suite

Trademark: RuiFuXiang

Transport Package: Export Standard Carton+Wooden Frame

Specification: 60.23W x 18.89D x 82.67H inch

Origin: China

HS Code: 9403400090

Ruifuxiang Living Room Cabinet (Z310C)

 
Specifications
Model Number
Z310C
Material
Wood: Imported Rubber Wood
Paint: Akesu
Hardware: The Top Ten of Guangdong
Craft
Hand Carved Decorative Pattern
Conventional Dimensions
Over All Dimensions: 60.23W x 18.89D x 82.67H inch
Buffet: 60.23W x 14.96D x 47.24H inch
Cabinet: 59.21W x 18.89D x 35.43H inch
Conventional  Delivery
40 days after the confirmation of the order
MOQ
1piece
Package
Whole Packing, Buffet/Carton, Cabinet/Carton, 2 cartons only.
From Inside to Outside: EPE Foam+Styrofoam+Export Standard Carton+Wooden Frame
Port of Shipment
Shenzhen, Guangzhou or Hongkong
H.S. Code
9403300090
Annual Output
18000pieces
Related Products
Sofas, Chairs, Beds, Tables, Cabinets, Shlves, Racks, etc.
Support OEM and ODM,Customizable
Product Photograp

Pic.1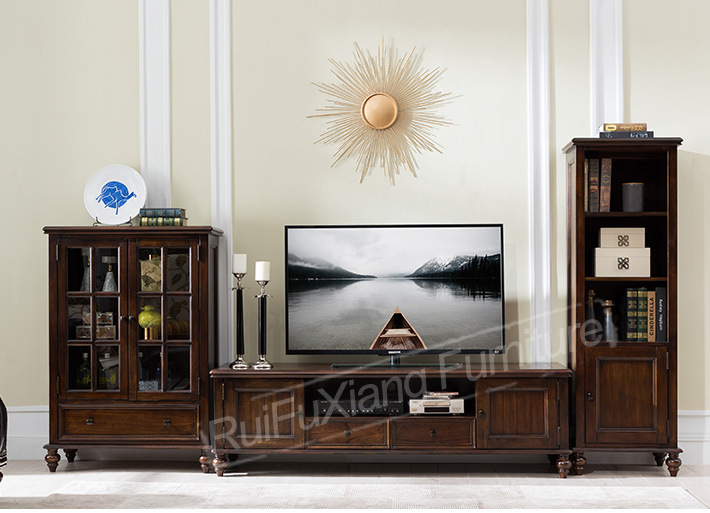 Pic.2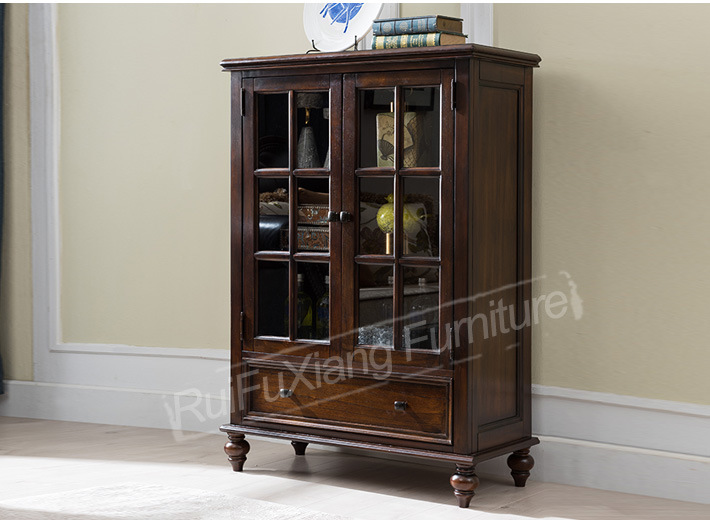 Pic.3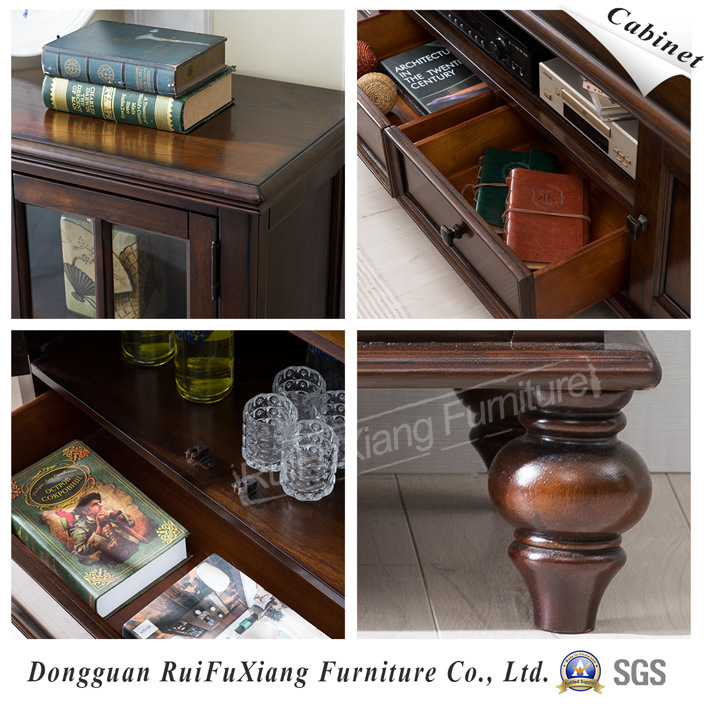 About US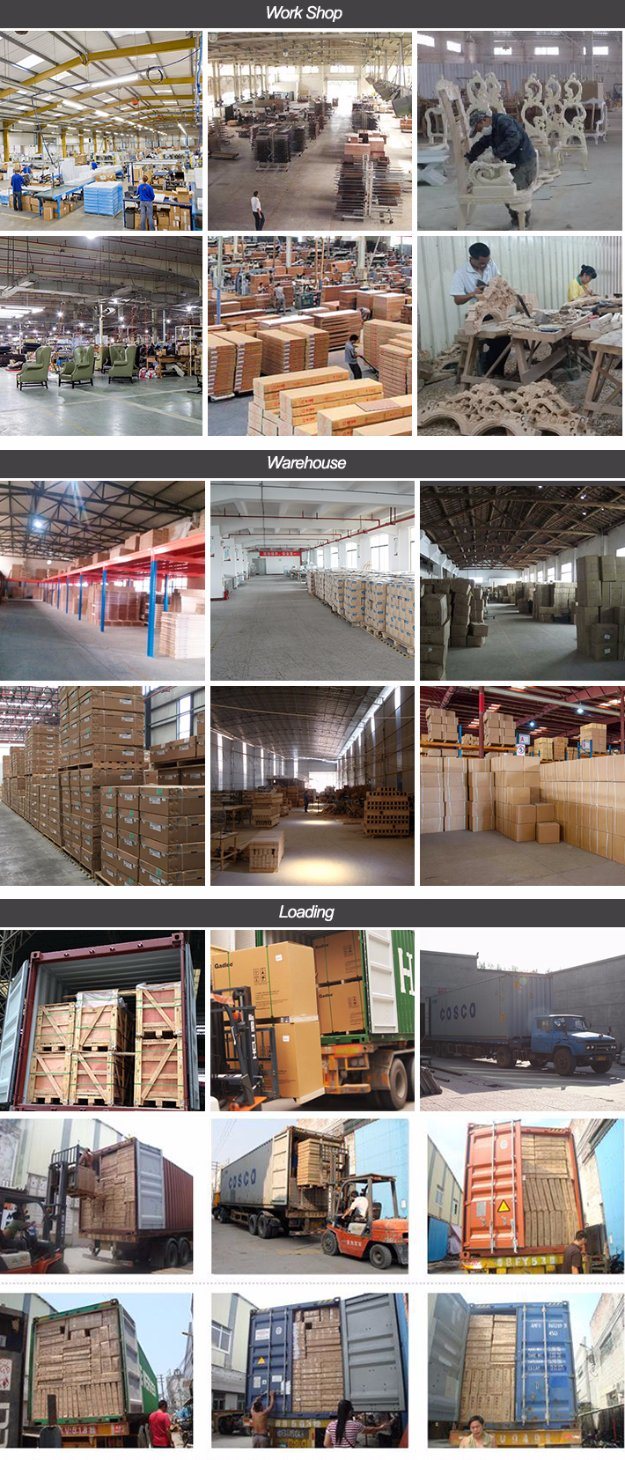 Design inspiration

Solid wood carving and making old craft highlights the unique aesthetic feeling of American furniture, simple and not simple. The pursuit of material and service can stand the test of time. That's what we are - RuiFuXiang Furniture.

Why do you choose this cabinet?

A. Strict selection of high-quality imported rubber wood materials mainly in Southeast Asia.

B. Eco-friendly coating.

C. For the exquisite metal handle, durable rust.

D. Exclusive ergonomics design.

E. Exquisite workmanship details.

F. Solid wood products, unique structure, stable and strong, can be used safely.

Material and Technology introduction

A. Imported Rubber Wood from Southeast Asia.

a. the surface texture is clear, interlaced, deep and shallow.

b. the original color is natural and pure, the furniture finished with it is at the high end of the atmosphere.

c. it has strong plasticity, not easy to crack.

d. easy coloring and no fading, hardness is appropriate, and abrasion resistance is strong.

B. Akesu Pain

a. The matching of production technology and raw material ratio is the top ten of China.

b. Every index of paint is the standard of the global authority certification.

c. The finished product is environmentally friendly, with delicate feeling, uniform luster and harmonizing color.

C. Hand Carved

a. Hand engraved are more vivid and natural than mechanical engraving.

b. Hand engraving art is a classic inheritance.

c. With high artistic value.

D. Hardware

a. Unique eco-friendly protection and antirust treatment process for surface.

b. Select the parts strictly according to the global authority inspection standard.

c. High quality accessories can make high quality finished furniture.

E. Package

a. Use international standards export cartons.

b. Placed high performance styrofoam to  8 corners of carton, for protect it not bruised.

c. Wrap the furniture with EPE to prevent scraping for protect the outer layer.

d. Put the wrapped product into the box and seal the box.

e. The wooden frame bound again with the solid wood frame strip.

F. Transaction process

> Confirm products/samples/prices - Signing a contract - Payment of deposit - Purchase the raw materials - Production - Confirming package/shipping marks/destination port/final shipping date, etc - Booking - Payment of balance - Loading - Confirm B/L information(draft bill of lading) - Telex release documents

> Cargo to the dock - Buyer take documents -Â Payment of import duties -Â Take delivery of goods

G. After-sale service

a. Lifetime warranty.

b. Discuss the solution with you within 24 hours from the date of submission.

FAQ

1. What is your product range?
Sofa
Sofas
Loveseat
3 Seaters
Chair
Leisure chair
Rocking Chair
Rocking Chair
Royal Chair
Royal Chair
Living Room Tables
Console Tables
Coffee Tables
End Tables
Round Tables
Living Room Cabinets
Shoe Cabinets
Consoles
Wine Cabinets
Display Cabinets
TV Cabinets
Living Room Racks
Shoe Racks
Coatracks
Flower Racks
Magazine Racks
Bed
Beds
Bedroom Tables and Chairs
Dressing Tables
Dressing Stools
Bedbeachs
Bedroom Chairs
Bedroom Cabinets
Wardrobes
Bedside Tables
Chest of Drawers
TV Stands
Office Furniture
Desks
Chairs
Bookcases
Bookshelves
Dining Rooms
Dining Tables
Dining Chairs
Sideboard Cabinet
Bar Furniture
Bar Counter
Barstool
2. Are you a manufacturer?

Yes, We are the manufacturer of wooden furniture.

3. What benefit we can get from you?

The most comfortable furniture, the least complaints, and our credibility.

 

4. How does RuiFuXiang control the quality?

Strict inspection of incoming materials and inspection of finished products.

5. How to handle the complains?

1) We strictly grasp every step of production in the process of production.

2)If happen any complaints after got the goods, pls show us photos and detail complaints points, we will check with the production department and QC department. Give solving solution within 24 hours.

6. What's the payment term?

1) 40% deposit after contract confirmed, 60% balance before shipment.

2) 100% T/T in advance when the amount within 5000USD.

3) L/C payment term for the order of 40HQ x 30.

4) Paypal and Western Union for the amount within 500USD.

7. What's the delivery time ?

1) 40 working days.

2) 20 working days for sample.

8. What is the standard of package?

Professional export packing: 

1) Use international standards export cartons.

2) Placed styrofoam to  corners of carton, for protect it not bruised.

3) Wrap the furniture with EPE to prevent scraping for protect the outer layer.

4) Put the wrapped product into the box and seal the box.

5) The wooden frame bound again with the solid wood frame strip.

 

9. How to ship the sample?

1) Ocean ship by LCL. (less than container load) 

2) Ocean ship by FCL. (Full Container Load)

10. Can we get some sample?

1) Yes, Regular charge for sample cost and freight.

2) Sample charge is returnable after order the mass production.

11. What kind of certificate you have ?

1) ISO9001:2008

2) ISO14001:2004

12. What information should I let you know once i want to make a inquiry?

1) Which item?

2) The dimensions?

3) How many pieces do you need?

4) PDF or CAD file if customized

13. How fast I can get quotation from RuiFuXiang?

4~8 hours after get your detail enquiry.( item number, picture, dimensions, quantity)

14. What is your main market?

North America, Southeast Asia, Western European, Australia, South America.

Contact us to buy it :)

 

Ruifuxiang Living Room Cabinet (Z310C)

 
Specifications
Model Number
Z310C
Material
Wood: Imported Rubber Wood
Paint: Akesu
Hardware: The Top Ten of Guangdong
Craft
Hand Carved Decorative Pattern
Conventional Dimensions
Over All Dimensions: 60.23W x 18.89D x 82.67H inch
Buffet: 60.23W x 14.96D x 47.24H inch
Cabinet: 59.21W x 18.89D x 35.43H inch
Conventional  Delivery
40 days after the confirmation of the order
MOQ
1piece
Package
Whole Packing, Buffet/Carton, Cabinet/Carton, 2 cartons only.
From Inside to Outside: EPE Foam+Styrofoam+Export Standard Carton+Wooden Frame
Port of Shipment
Shenzhen, Guangzhou or Hongkong
H.S. Code
9403300090
Annual Output
18000pieces
Related Products
Sofas, Chairs, Beds, Tables, Cabinets, Shlves, Racks, etc.
Support OEM and ODM,Customizable
Product Photograp

Pic.1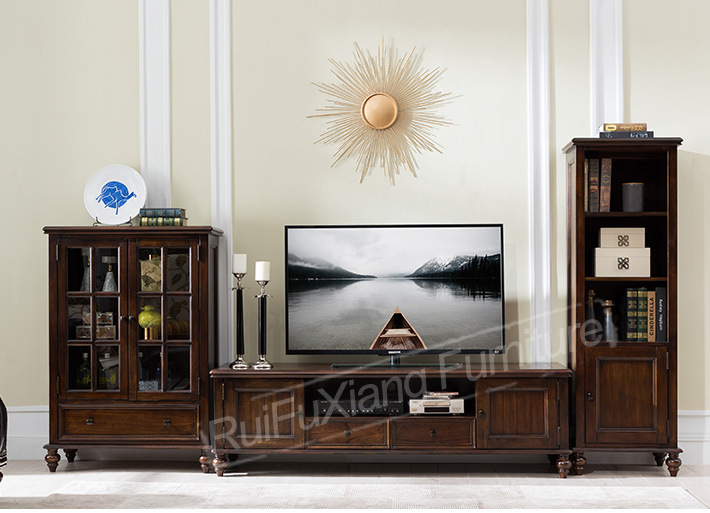 Pic.2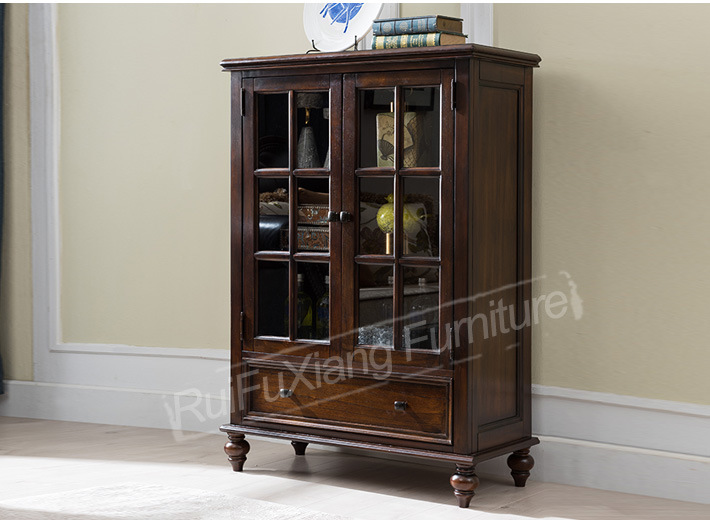 Pic.3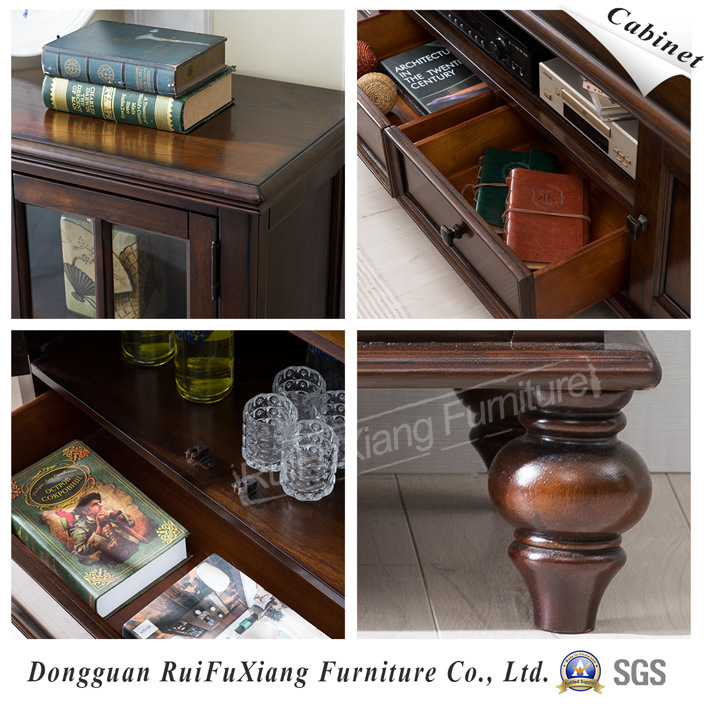 About US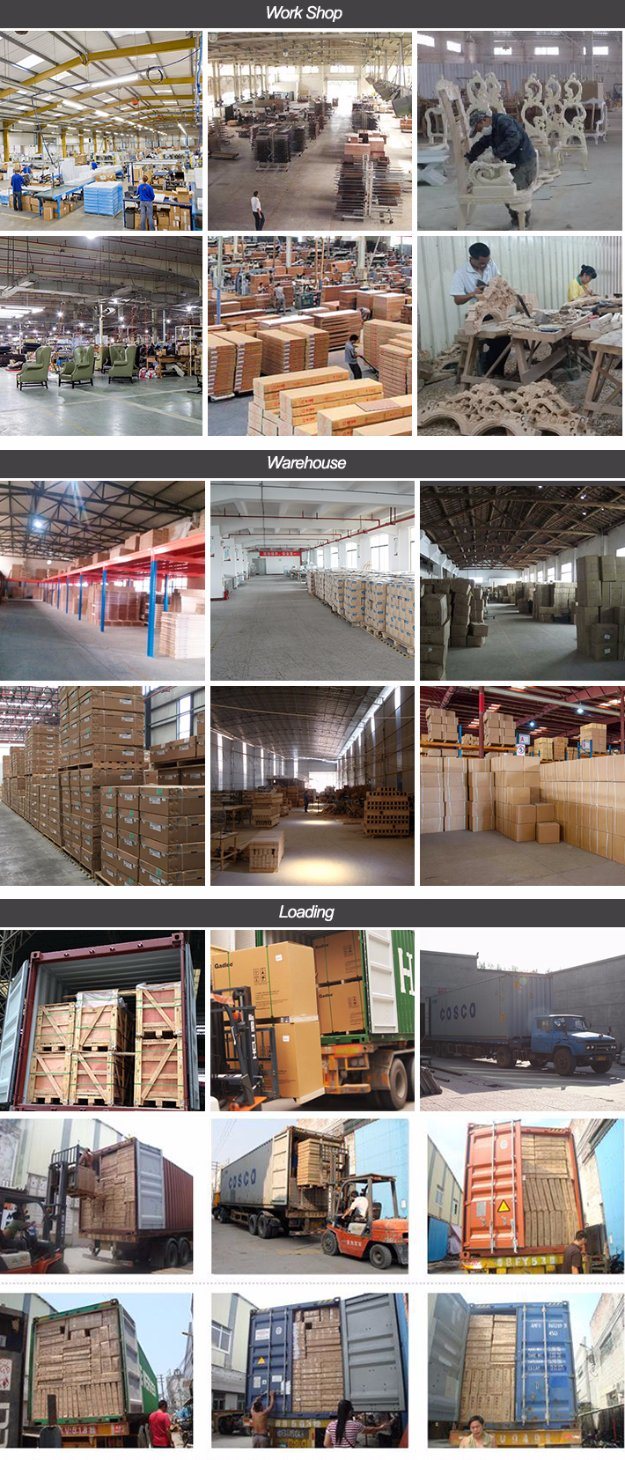 Design inspiration

Solid wood carving and making old craft highlights the unique aesthetic feeling of American furniture, simple and not simple. The pursuit of material and service can stand the test of time. That's what we are - RuiFuXiang Furniture.

Why do you choose this cabinet?

A. Strict selection of high-quality imported rubber wood materials mainly in Southeast Asia.

B. Eco-friendly coating.

Colored Stretch Film has red, yellow, blue, black, green colors. With high lightproof,

waterproof, dustproof, moistureproof, PE colored

Stretch Wrap

is used for pack privacy goods and some anti-irradiation goods, it is also a good way for distinction. The thickness of this packing stretch wrap is 10-25 micront, the width is 40 to 500 mm, tensile force is 0.6 to 1.8 kg, elongation is 300% to 450%. Could make customized

Stretch Wrap Film

.

Colored Stretch Film

Colored Stretch Film,Color Stretch Wrapping Film,Special Colored Stretch Film,Polyethylene Colored Stretch Film

Dongguan Yalan Packing Materials Co., Ltd. , http://www.yalanpack.com